ListBuilder¶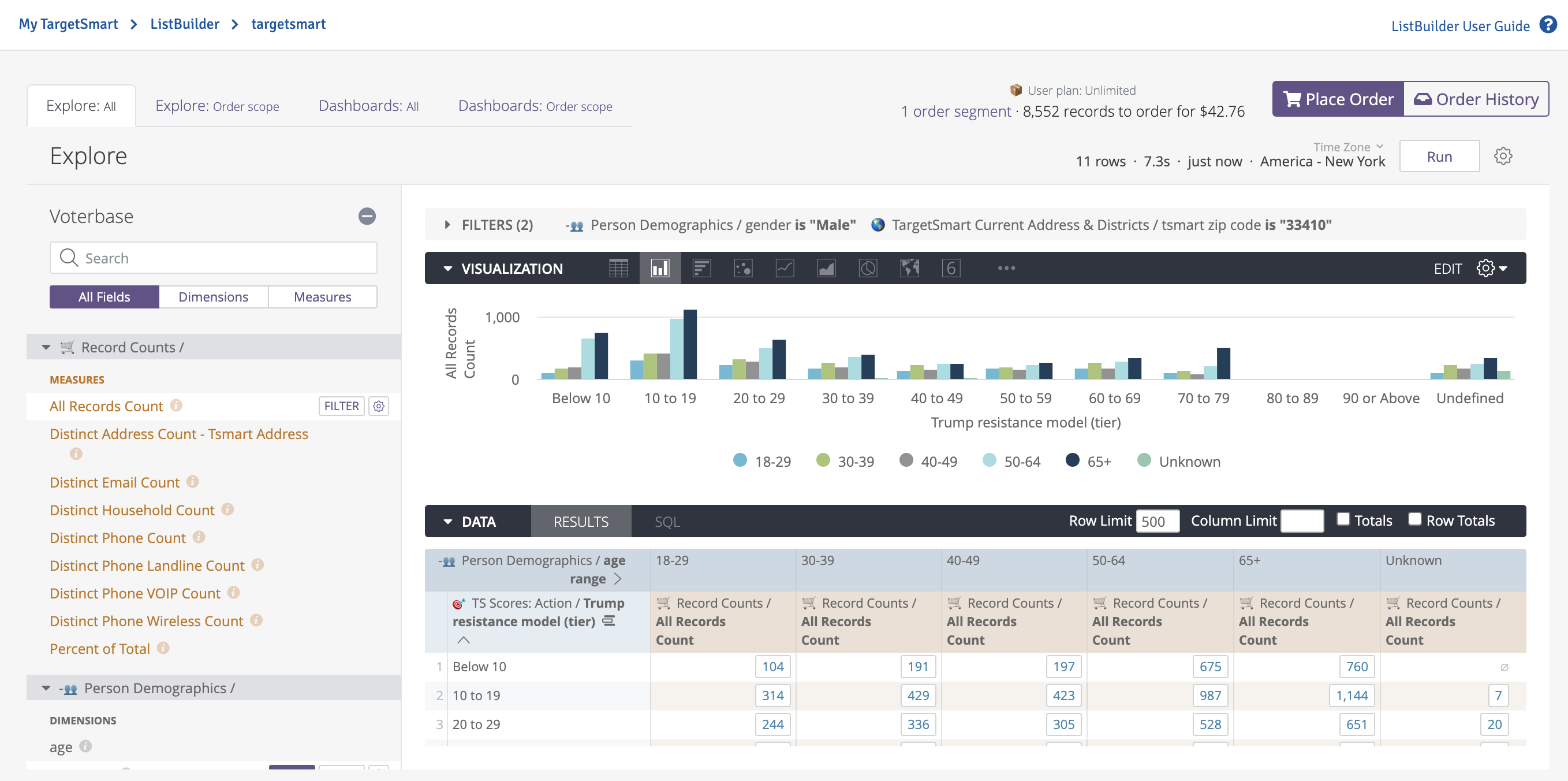 ListBuilder is TargetSmart's interactive platform for data insight, list creation, and custom digital audience creation. ListBuilder provides low-latency interactive querying even at the national level. Using ListBuilder, your organization can do the following:
Export TargetSmart data lists on demand
Seamlessly onboard lists to your digital ad platforms
Run counts
Explore cross-tabs
Drill dashboards
Create custom visualizations
List order layouts can be composed of any field from our data dictionary such as scores, cells, addresses, emails, and voter data.
Contact TargetSmart Sales to get started with ListBuilder.
Demo¶
Click the video below to see a preview of the ListBuilder tool.