Research & Analytics¶
Data Lookup¶
The Data Lookup section of My TargetSmart provides forms for looking up voter information and political districts.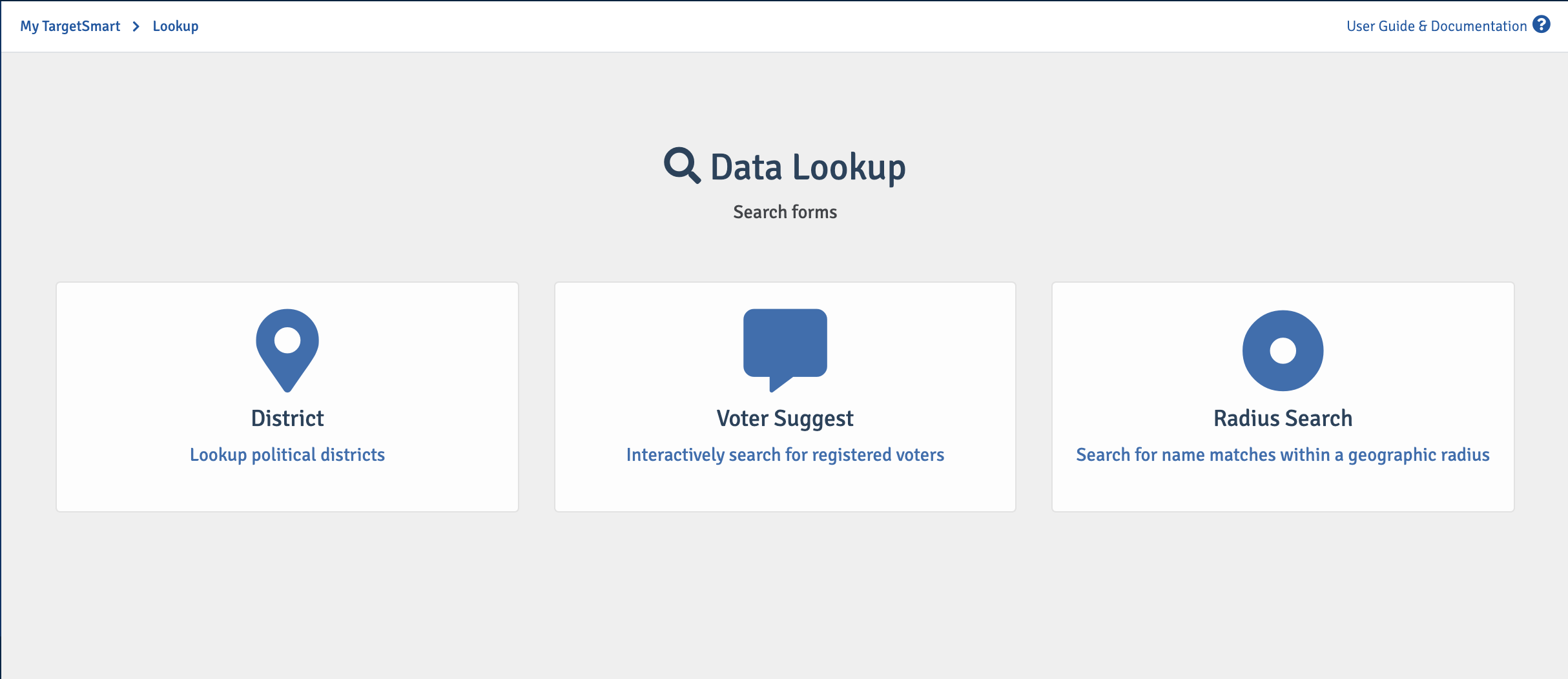 Custom Insights¶
TargetSmart Custom Insights is a data solution tailored to meet your organization's needs. Our team of expert data quality and integration professionals can provide customized data solutions, dashboards and visualizations.
Contact TargetSmart Sales to get started with data solutions customized to meet your organization's requirements.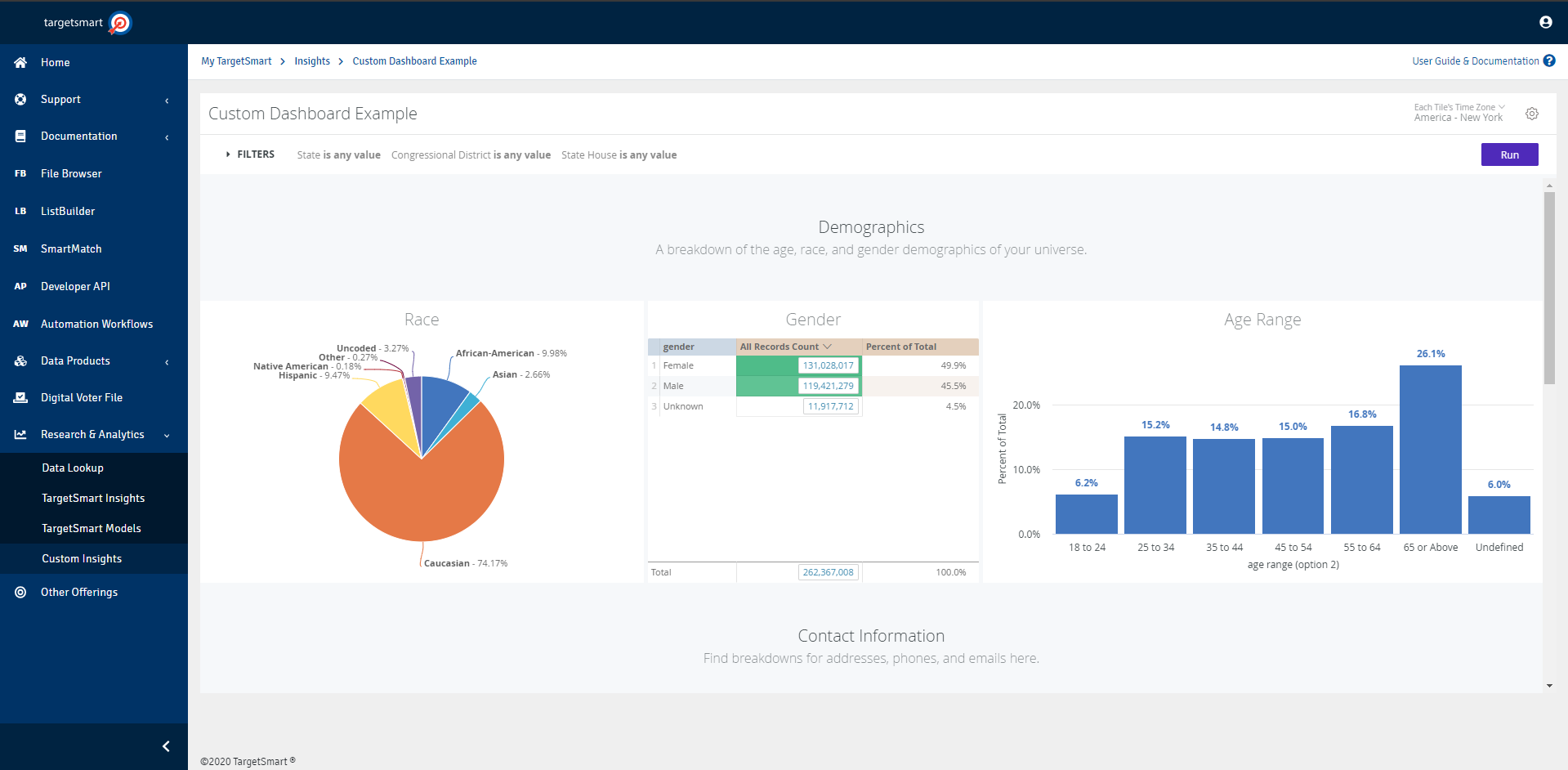 TargetSmart Insights¶
TargetSmart Insights is a public-facing site publishing interesting research & data analysis tools.