Digital Onboarding¶
Create digital audiences from TargetSmart lists with Digital Onboarding.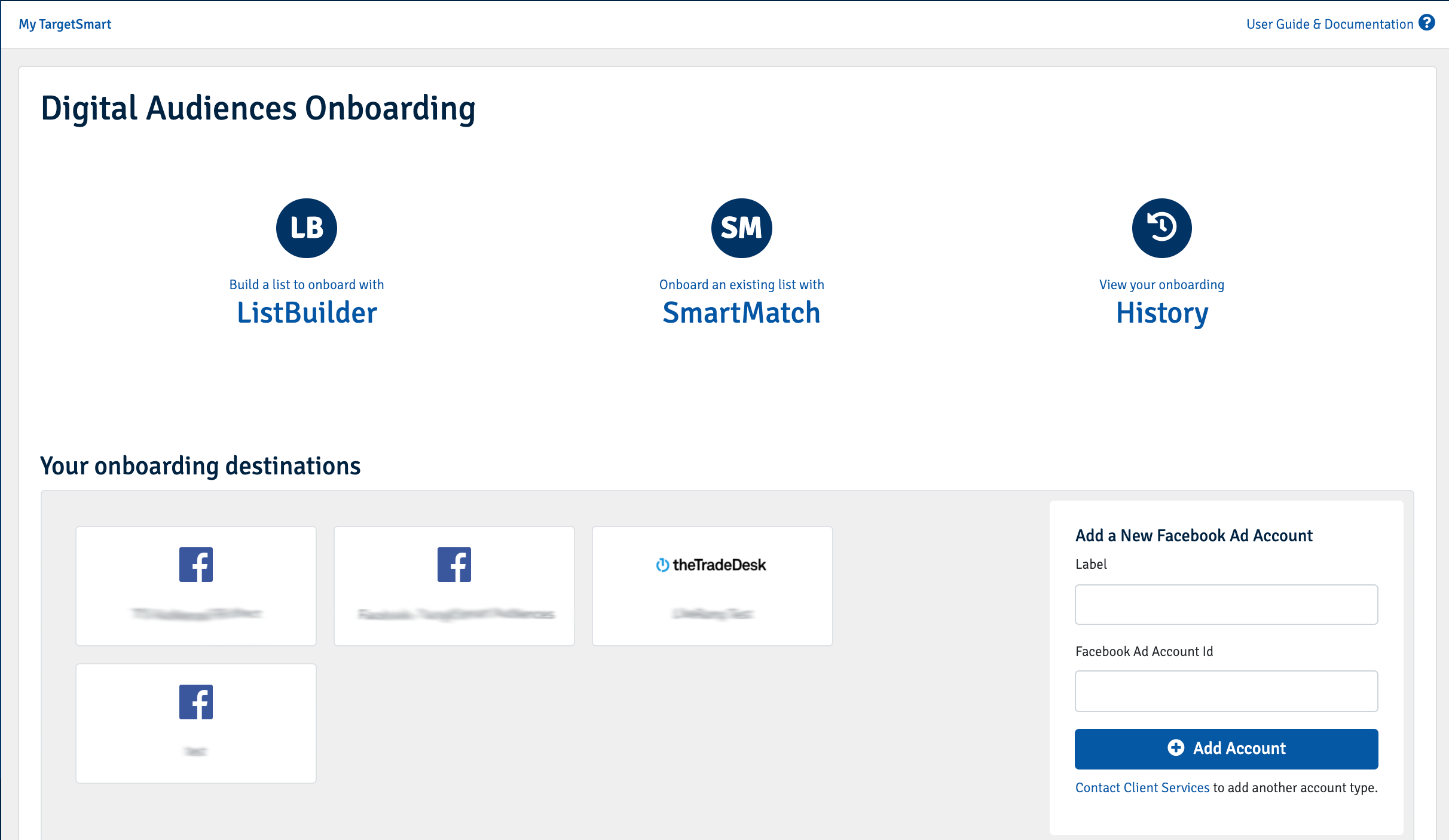 Configure onboarding destinations¶
Facebook¶
My TargetSmart users with permission to manage their organization's settings can configure Facebook ad accounts. Adding a Facebook Ad Account makes it available for all users in the organization to perform list onboarding.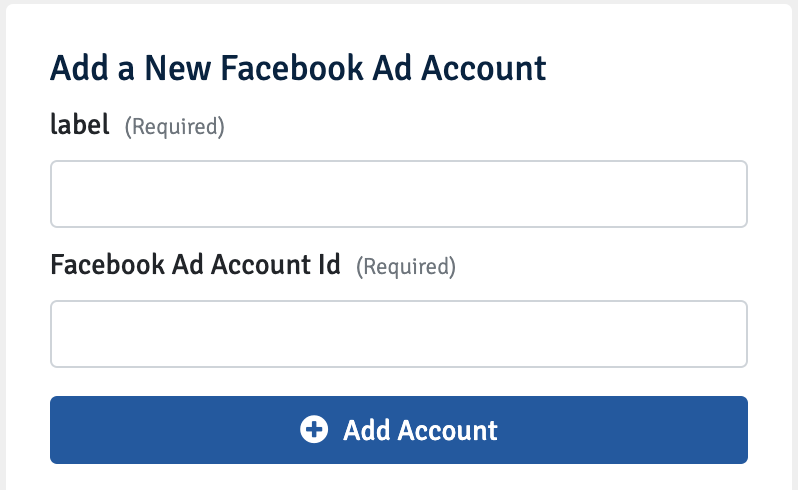 Please note that additional configuration steps must be completed before TargetSmart can share audiences to your ad accounts:
Getting started with Facebook
Other destinations¶
Many other ad platforms are supported. Contact Client Services with your preference and we will configure these destinations for your account. Once configured, these destinations will appear in the Onboarding Console for self-service use.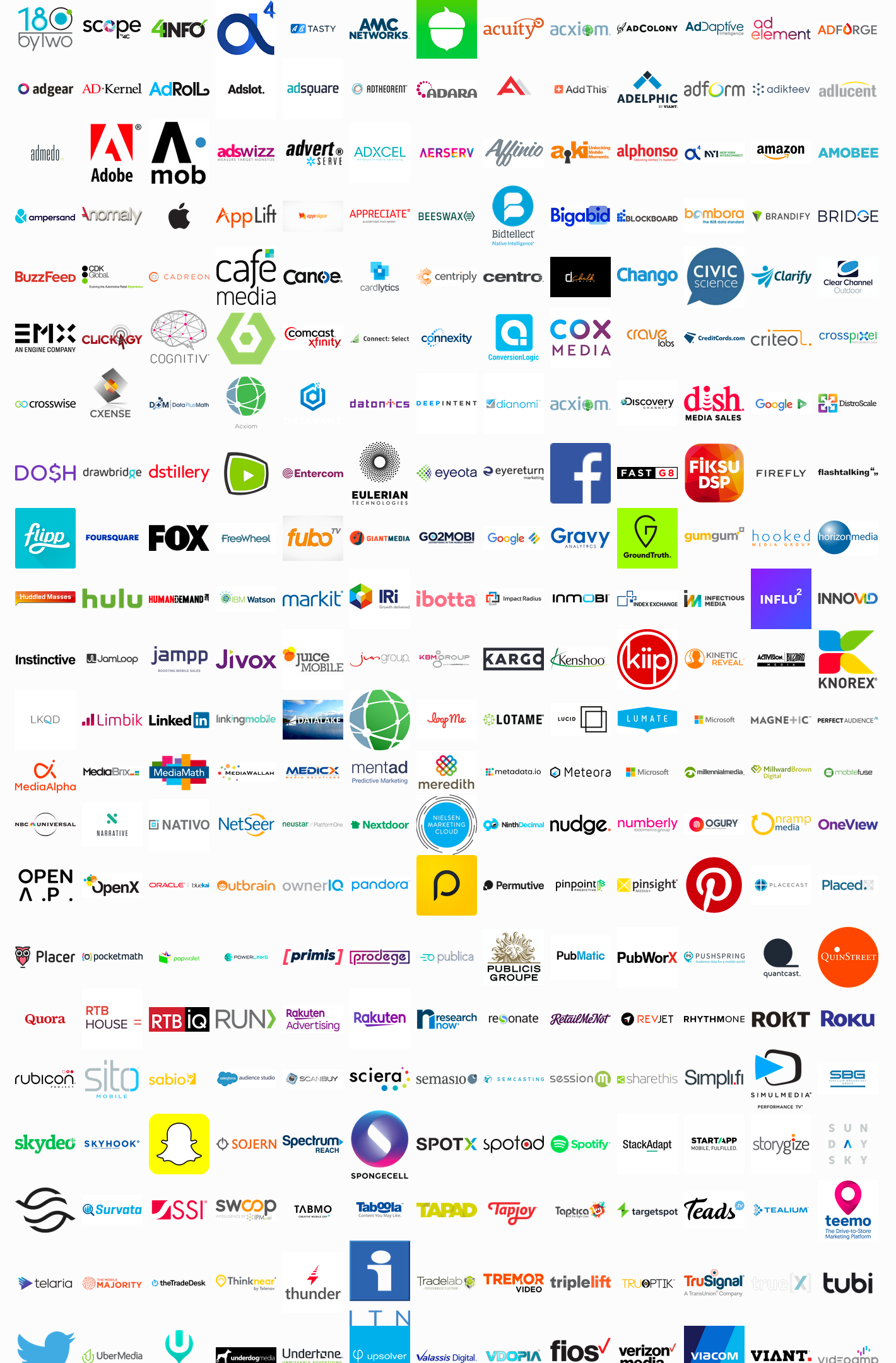 Build a list to onboard with ListBuilder¶
Use ListBuilder to select voting age individuals for ad targeting. ListBuilder supports dozens of useful filter expressions for defining your audiences.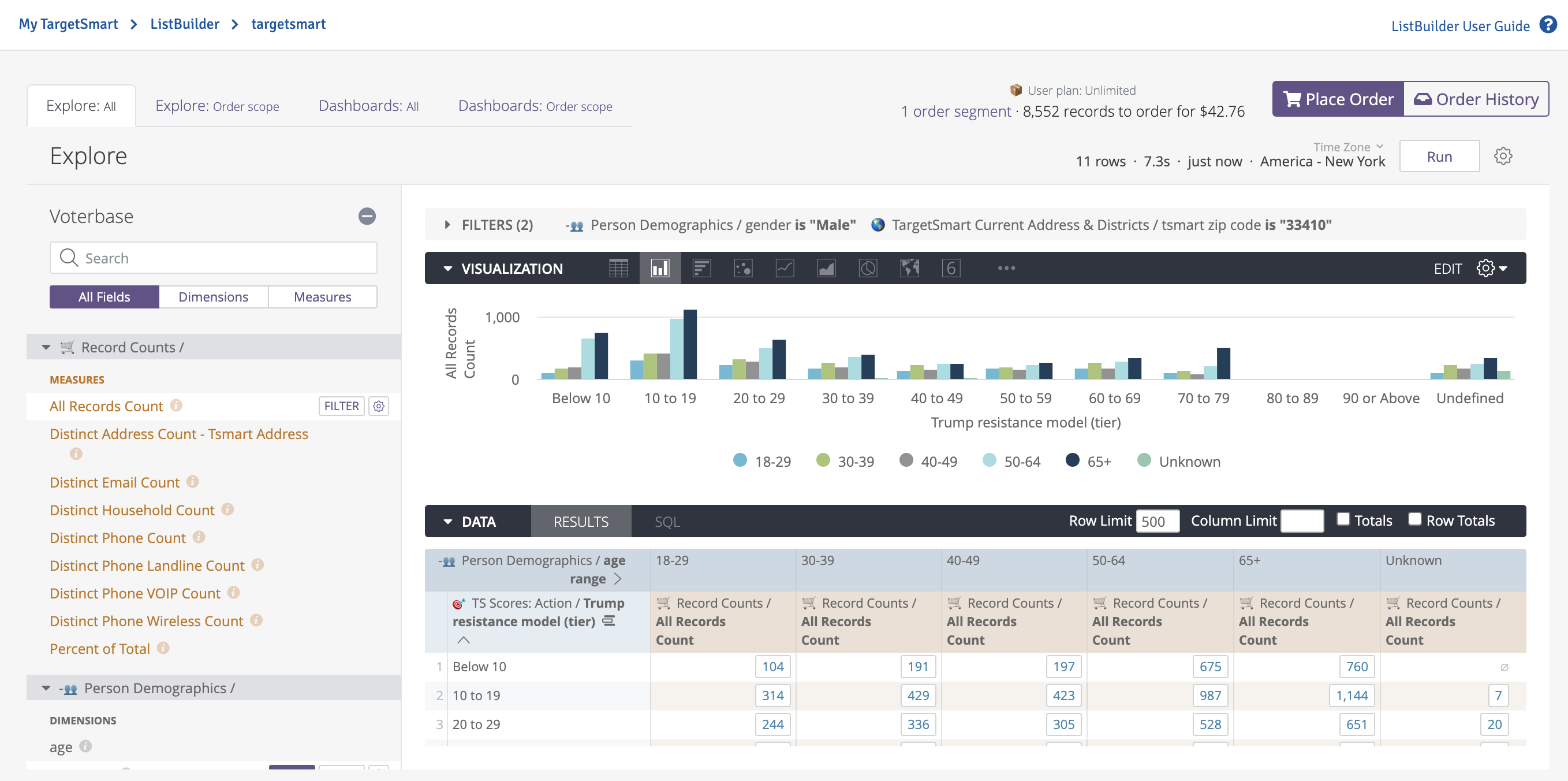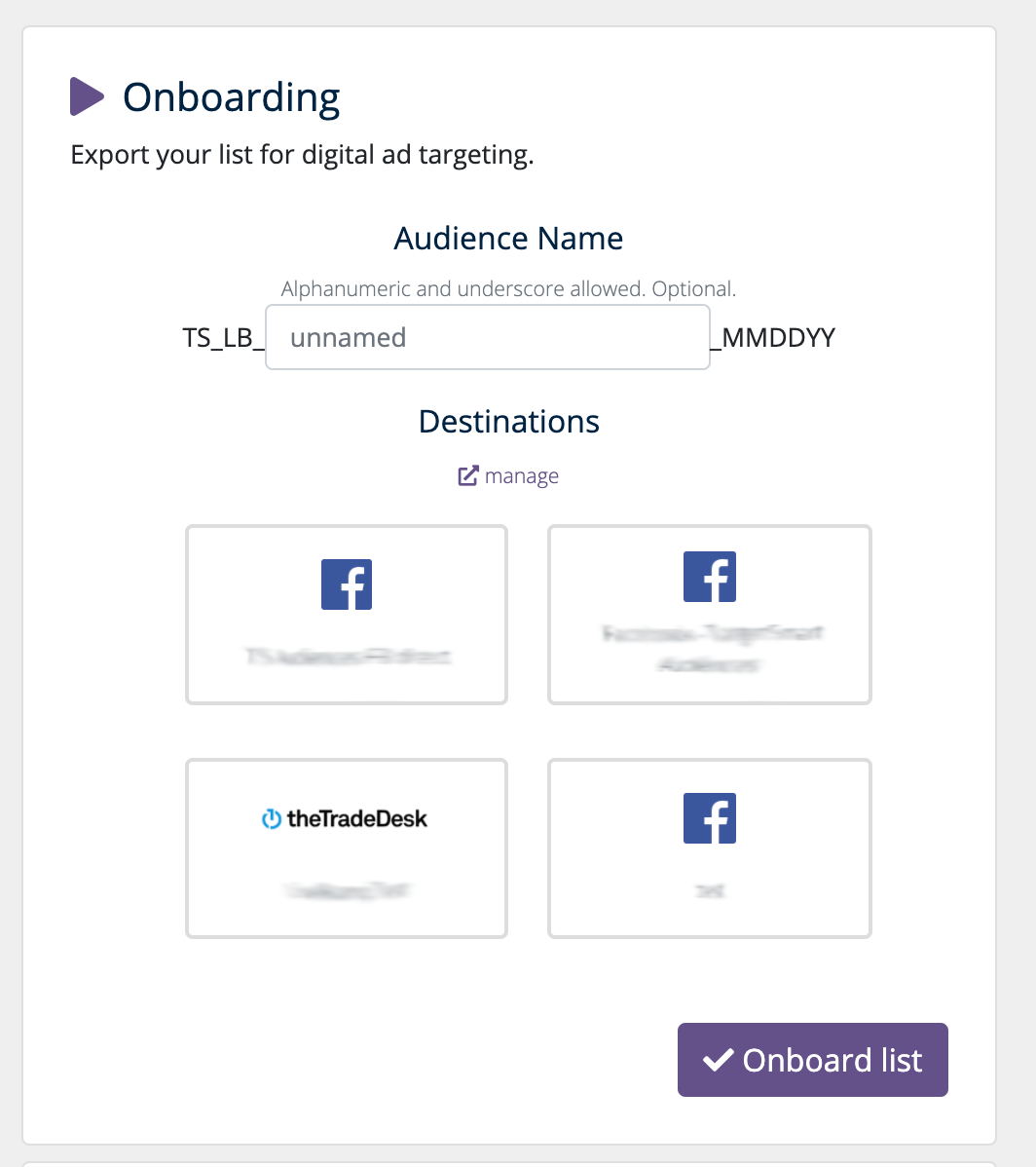 See the ListBuilder documentation for details.
Onboard an existing list with SmartMatch¶
If you already have a list of individuals you'd like to target with digital ads, use SmartMatch to match the records to TargetSmart's national database of voting age individuals which are then seamlessly onboarded to your selected destinations. TargetSmart leverages additional cell phones and email coverage to increase the likelihood of matching your records to ad platforms.
See the SmartMatch documentation for details.